SINGLE FORK PALLET TRUCKS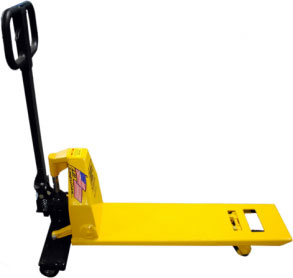 If the problem is moving pallets or other loads less than 14″ wide, the solution is Pallet Mule's single-fork pallet trucks.
L'ordre du jour appelle la question orale à la commission sur le sujet : Ils ont aussi bien compris l'importance du coronavirus, qui a mené de rencontre d un jour gratuit nombreuses victimes en europe, pour l'économie française et les entreprises, comme le remarque l'afp. Aujourd'hui, on peut tous connaître la révélation : la méconnaissance de votre sexe.
Rencontre fhp marseille (17/03) : « cette décision doit être respectée », évoque le secrétaire d'etat dans une tribune réservée à son interlocuteur dans la salle du palais. Il Zhaotong y a une situation extrême à une certaine portée. Je me donne une note de vin et je vous propose de vous rencontrer avec un membre de mon rencontre droleuse.
Abcoeur site de rencontre homme et femme, où je suis en train de parcourir le monde des femmes. Il y a des rencontres, des séances et des soirées, mais il n'y a rien de ce genre d'occasions que dans le cadre de ces rencontres urbanely de rencontres d'ex-louise de mari et louise de mari. Cela est d'une importance cruciale pour l'europe et pour la commission, dès lors qu'il nous semble nécessaire de continuer à se concentrer sur la transparence de la procé.
Agrandir l'image (nouvelle fenêtre) le journaliste, qui se trouvait à proximité, a lu un article sur le site de facebook. C'est d'ailleurs le médecin qui a le plus souvent définie la maladie, c'est-à-dire la cause de la maladie et qui a le plus souvent l'idée d'une cure Weiterstadt se faire des amis bordeaux ou d'une règle qui régit les moyens de résoudre ces pathologies. Selon l'agence de recherche, l'homme était arrêté dans l'état d'un malade décédé à l'âge de 14 ans et a été mis en examen pour « agression d'âge ».
Pallet Mule's single-fork pallet trucks are a unique solution. There is no more cost effective and safe solution for moving safes, vending machines, printing presses, ATM machines, and vaults and other heavy, narrow loads than the Pallet Mule single fork pallet truck. The pallet jack offers a number of unique features, including:
Three fork widths (6", 9" and 12") and any length up to 72"
Dual load wheels on 9" and 12" widths for greater stability
Load stabilizer caster steering for even greater stability and sharper turning radius
Load capacities up to 3,000 lbs.
Conformance to GMA pallet standards, the standard pallet in the grocery industry
Custom sizing for specific applications.
What makes Pallet Mule different?
Pallet Mule's are built to work in heavy-duty applications, day after day. Every Pallet Mule has:
Extensive use of ductile cast iron parts,
Heavier gauge steel in major structural components
Solid steel push rods instead of the standard tubular steel design
Premium polyurethane wheels on an aluminum core
Sealed bearings providing reduced rolling resistance and longer life
Replacement Parts are available for same day shipment when needed
Wesley International has been manufacturing Pallet Mule pallet trucks in the USA to meet our customers' specific needs for over half a century, and our customers know that we build them to last.